Register now for 5th Annual Industrial Immersive Week August 28-30, 2023 – Houston : USE 25OFFIMMERSIVE PROMO Code for 25% Off
This Event Reminder is Sponsored by:

WHERE XR/3D/AI, DIGITAL TWINS, REALITY CAPTURE, EDGE & SPATIAL COMPUTING CONNECT
Hear Timely Industrial XR Insight. Network with Asset Owners and Key Decision Makers. Scale Your XR/3D, Digital Twin, Reality Capture Program. Be the First to Hear Valuable Industry Updates. Get the Heck Out of the Office
For the fifth year in a row, the Industrial XR Global Summit is returning to bring together industrial, energy & engineering immersive tech leaders, software developers and VR / AR / XR, Spatial Computing, 3D and Digital Twins solution providers to share first-hand experience, insight and advice for implementing and scaling immersive tech programs in enterprise operations.
We cannot wait to bring the largest gathering of the industrial, energy & engineering digital reality/spatial computing ecosystem together once again including:
AR/VR/XR / Digital Reality / Spatial Computing
Digital Twins / Immersive Visualization / Digital Asset Intelligence / RTD-Real Time Data
Edge / Cloud Computing
AI/ML/Generative AI
IIoT / Connectivity / 5G / Connected Workforce
Reality Capture / 3D Models & Simulations / 360 / Reality Modeling / 3D Asset Management
Blockchain / Cybersecurity
Maximize your travel plans and participate as a speaker, sponsor/exhibitor, or attendee at Industrial IMMERSIVE Week 2023!
The Industrial IMMERSIVE Week attracts the most Industrial/Energy & Engineering tech professionals making investment, strategy & tactical decisions, or building, scaling and executing pioneering XR/3D/Simulations, digital twin, reality capture, edge /spatial computing, AI/ML, connected workforce & IIoT projects within their enterprise.
"Industrial Reality"
Featuring:
● Spatial Computing / AI/ML / IIOT
● Spatial Immersive Visualization / Digital Asset Intelligence / RTD-Real-time Data / Industrial Reality Capture
● Training / Learning Development / Knowledge Transfer / Remote Assisted Reality
● Instruction & Assistance / Guidance / Expert
● Inspection / Maintenance / Field Services / Real-time Compliance
● Virtual Design / Engineering / Construction / Reality Capture / BIM / GIS
● Data Analytics & Visualization / Digital Twins / 3D Simulations & Modeling / Edge & Cloud Computing
● Connected & Augmented Workforce:
● Virtual Meetings & Real-time Remote Communication & Immersive Collaboration / Connectivity / 5G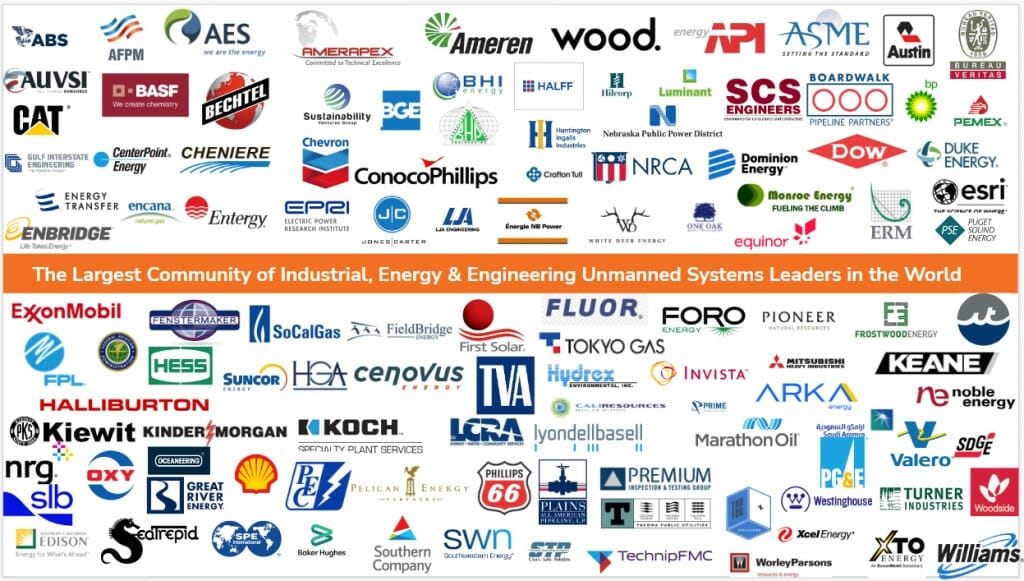 These events are hosted for FREE due to the sponsorships of our Media Sponsors.
About our Media Sponsor Spectrum Camera Solutions:

Spectrum Camera Solutions manufactures a full range of globally certified Explosion Proof camera systems to monitor any hazardous area. Founded in 2012, Spectrum Camera Solutions has an unparalleled background as a world leader in hazardous area vision systems for process, security, and safety, creating a new range of Explosion Proof cameras based on durable materials, innovative engineering, and operational excellence.
Designed and Manufactured in USA
NDAA Compliant & FM Approved
Spectrum Camera Solutions Explosion Proof Camera products are designed and manufactured in the USA. As a leader with a reputation for creating exciting and reliable hazardous area products, we pride ourselves in delivering outstanding execution from R&D to production as an ISO9001 & ISO14001 certified company.
Award Winning Manufacturer
As a committed leader to excellence and quality, Corporate Vision and Corporate Energy has recognized Spectrum Camera Solutions for our class-leading hazardous area products.
Being at the forefront of innovation and safety, Spectrum Camera Solutions is setting the benchmark for engineering excellence. Unique to the market, Spectrum's series of Explosion Proof Cameras utilize the latest technology available in the security camera market integrated into our dual patented housings designed to withstand harsh environmental conditions and certified for hazardous areas.